I have a secret, I very like nendoroid figures. If I could afford it I would had bought every single nendoroid figure in my sight. Thank goodness that I have self control because I would have gone broke in a blink of an eye.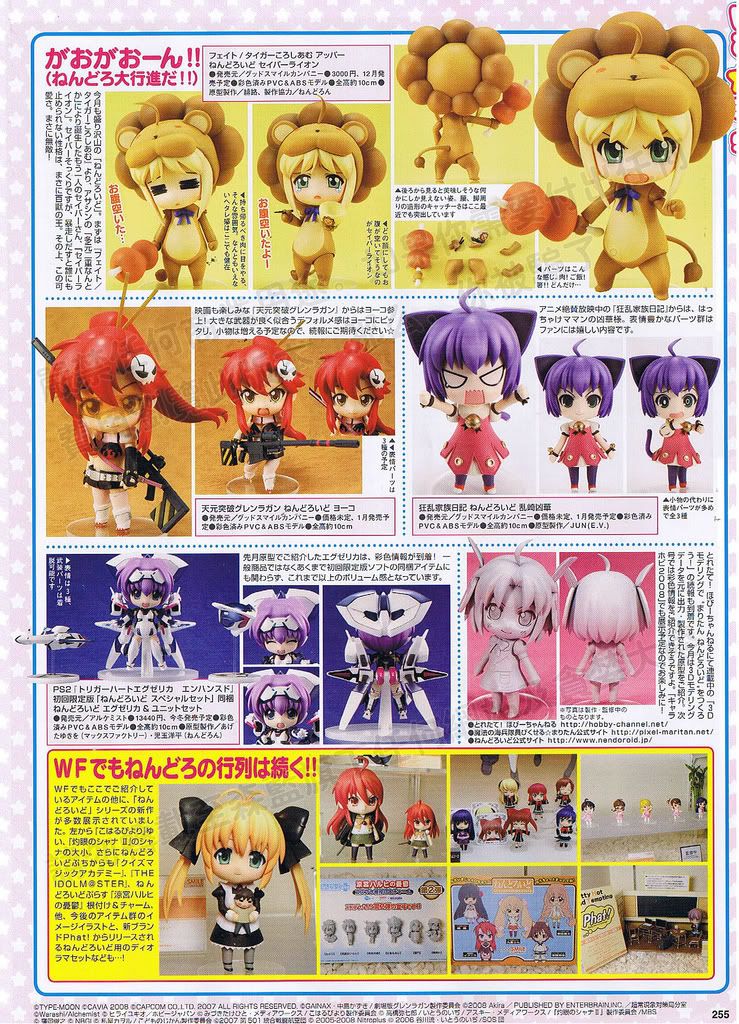 The reason why I like nendoroids is because they look as cute in a pocket size form. In picture above, I see many things I want but I'm not going to get. The two I really want are Yoko and lion Saber, I almost preordered the lion Saber but I had second thoughts about it. In the WF box, I see the nendoroid versions of the Kodomo no Jikan girls and Yoshika Miyafuji from Strike Witches, they look very moe. I think that cute character are perfect as nendoroids because it adds to the cuteness factor in my opinion. Characters I would love to see as nendoroid figures are:

Satoko from Higurashi no Naku Koro ni
Kudryavka from Little Busters!

Come to think about it, loli characters are the perfect as nendoroid figures. Who do you think would be perfect as a nendoroid figures?